By Emily Temple, LitHub, 20.03.2020
On Monday, we put out a call asking that those of you who need something good to read in this trying, frightening time, might send us a few of your favorite books (and other things) so we could recommend a good book for you to read. And turns out quite a lot of you are looking for something new to read! We got hundreds of requests, from everywhere from Belgium to Rome to Cape Town to Ireland to Tasmania to Singapore. So firstly: thank you. We are all reading together in solidarity!
Our first round of answers, pulled from email, Facebook, and Twitter, are below. While we haven't been able to get to every request in this post, we will do so as soon as we can! So keep writing to us… We're also hoping that these recommendations might be useful to more than just the people who requested them, which is why we are publishing them as a column here.
Fun fact: the book most frequently listed among your favorites was Donna Tartt's The Secret History—and I have to say I agree with your collective assessment—followed closely by Amor Towles' A Gentleman in Moscow.
Okay, here we go: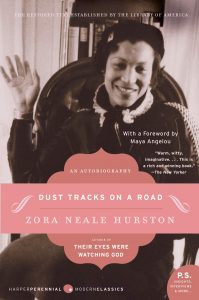 Sandra W. loves:
Toni Morrison, Song of Solomon
Scott Westerfeld, the Uglies trilogy 
The Autobiography of Malcolm X as told by Alex Haley
Lit Hub recommends:
Sandra, am I the only one wishing Morrison were here to tell me a bedtime story in her wonderfully soothing voice? You too? That reminds me, Zora Neale Hurston's autobiography, Dust Tracks on a Road (1942), is written in that author's trademark tone, a perfect sort of sharp, conversational wit. I had read it before knowing anything about the controversy surrounding the published version's editorial deletions. Many critics at the time of the book's release (and even later appraisers like Alice Walker) deemed it a rare miss for Hurston, but maybe that's an even better reason to give it a read yourself. That the book "fails" to really address racial conditions in the US as much as some would've liked doesn't mar other equally legitimate qualities of form and style. –Aaron Robertson, Assistant Editor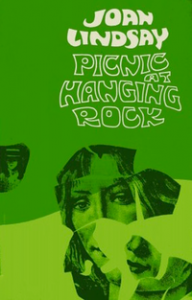 Aimee P. loves:
Donna Tartt, The Secret History
Shirley Jackson, We Have Always Lived in the Castle
Midsommar
Lit Hub recommends:
Ah, strange youths engaging in even stranger rituals, my favorite literary genre. I instantly thought of Picnic at Hanging Rock by the Australian novelist Joan Lindsay, which has some of the same anxieties (and aesthetic pleasures) of your favorites. For something a little more recent (and out there), try Mona Awad's Bunny (basically Heathers meets your MFA) or Leigh Bardugo's Ninth House (The Secret History as horror novel)—both campus novels where something is going deeply (and mystically) awry. –Emily Temple, Senior Editor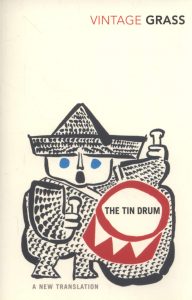 Joce M. loves:
Donna Tartt, The Secret History
John Irving, The Hotel New Hampshire
David Mitchell, Cloud Atlas
Lit Hub recommends:
I love your taste, Joce. These are three of my absolute favorites. Might I suggest The Tin Drum, Gunter Grass' sprawling, bleakly funny, and utterly terrifying work of WWII-era magical realism? It's the story of Oskar Matzerath, a "monstrous, diminutive, Wunderkind" with a voice that can shatter glass, and his odyssey through wartime Danzig and beyond. Be warned: this is a dark, almost apocalyptic trip of a novel, and certainly not the cheeriest distraction from the current moment, but Oskar is a narrator you will never forget. –Dan Sheehan, Book Marks editor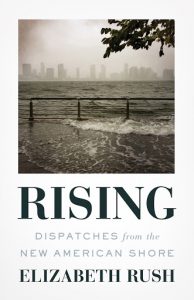 John S. loves:
Amor Towles, A Gentleman In Moscow
Tara Westover, Educated
Robin Wall Kimmerer, Braiding Sweetgrass                
Lit Hub recommends:
For a book that is concerned with ecological issues and narrative in style, check out Milkweed Editions' entire catalog, but in particular Rising by Elizabeth Rush, who traveled to communities that will be most affected by sea level rise. From the New Orleans bayou to Staten Island, New York, her reportage weaves the personal stories of these places with accounts from scientists of the ways in which these communities are at risk as the climate warms in a way that reminded me of Braiding Sweetgrass. –Corinne Segal, Senior Editor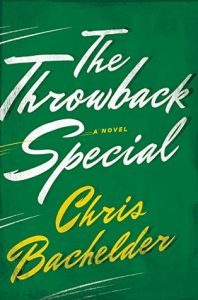 Andrea B. loves:
Jia Tolentino, Trick Mirror
Viet Thanh Nguyen, The Sympathizer
Joan Didion, The Year of Magical Thinking
most things that could be categorized as "millennial fiction"
Hoop Dreams, that 1994 Steve James documentary about two kids in Chicago that aspire to be professional basketball players
pro wrestling
when bus drivers honk and wave to each other when they pass each other 
Lit Hub recommends:
First of all: are you my husband? Based on your responses I'd say there's at least a 50% chance. Even if not, I still have a book recommendation for you: Chris Bachelder's The Throwback Special, a hilarious and heart-rending novel about a group of middle-aged men who get together every year to re-enact an incredibly gruesome football play (which I won't describe here. Google it if you must). I get the sense that you appreciate the interplay between masculinity and tenderness, which Bachelder explores masterfully in this novel. –Jessie Gaynor, Social Media Editor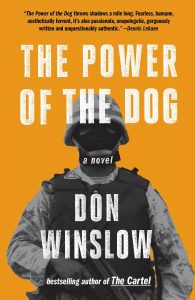 Angela C. loves:
I'm so excited about this service. I'll use it to buy books for my dad, who's 80 with COPD and heart disease. He loves to read Lee Child, Michael Connelly, and Harlan Coben.
Lit Hub recommends:
Hi Angela, It sounds like your dad has great taste in thrillers and could use a few good new series to start. First, we'd recommend two trilogies if he hasn't read them already: (i) Don Winslow's Cartel Trilogy (The Power of the Dog, The Cartel, and The Border), which covers the history of the War on Drugs in the most exhilarating, insightful way imaginable; (ii) Greg Iles's Natchez Burning Trilogy (Natchez Burning, The Bone Tree, and Mississippi Blood), which follows a Mississippi prosecutor untangling some deep, dark family secrets, with a strong thread of Southern Gothic. He might also want to dive into the works of James Lee Burke and the Dave Robicheaux series, which is set in Louisiana and features some of the most soulful, searching writing you'll find anywhere in crime fiction. If he's already reading these books (they're all very popular, so he may be), come back to us and we'll give you a slightly more far-flung list and find some new series for him to enjoy. –Dwyer Murphy, CrimeReads Managing Editor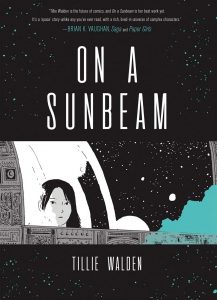 @Bannock_Chef loves:
Calvin and Hobbes
Paul Harding, Tinker
Lit Hub recommends:
Boy oh boy, do I have the perfect recommendation for you! Because of your love of the possibilities of the illustrated world and your enjoyment of a wild romp of a journey across time, might I recommend Tillie Walden's On a Sunbeam. It's a graphic novel about a girl trekking to the end of the universe in search of a lost love. Enjoy!  –Katie Yee, Book Marks Assistant Editor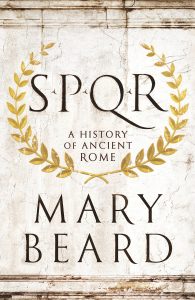 Concetta R. loves:
Madeleine Miller, Circe
Rome (In any time period)
Cats (the animal not the musical)
Lit Hub recommends:
Concetta, maybe you've already read it, but classicist Mary Beard's SPQR: A History of Ancient Rome (2015) seems like a wonderful book to pick up right now. There was general agreement that it made an imposing topic approachable, and the book was celebrated for exploring the ways that elastic Roman conceptions of citizenship enabled Rome to become the massive empire that it was. As much as Italy's prominent far-right politicians might disagree, ancient Rome gave the modern world a compelling example of a "mixed" society built through absorption, assimilation and, well, plenty of awful, violent consolidation–this, at least, is Beard's fresh argument.  –Aaron Robertson, Assistant Editor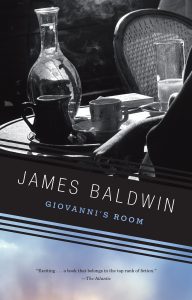 Sarah F. loves:
Toni Morrison, Beloved
J.D. Salinger, The Catcher in the Rye
Tennessee Williams, A Streetcar Named Desire

Hot coffee with almond-and-coconut milk creamer
Fluffy blankets
Quiet time 
Lit Hub recommends:
Hi Sarah! I hope you stocked up on creamer and that no one in your building plays the French horn; I also hope you can order a copy of Giovanni's Room by James Baldwin, a classic of American literature whose narrator is living in Paris while exploring his sexuality and connections with men.  –Corinne Segal, Senior Editor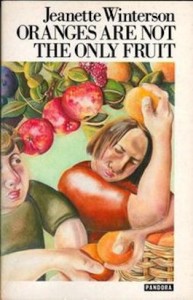 @moodbergman loves:
Alexander Chee, How To Write An Autobiographical Novel
Patricia Highsmith, The Price of Salt
Lit Hub recommends:
Dear reader, I am most excited to introduce you to my absolute favorite novel of all time, Jeanette Winterson's Oranges Are Not the Only Fruit. Though she is very insistent that it is not a memoir, the book follows the facts of her real life: a character called Jeanette is adopted into a very religious family, falls in love with a woman, and runs away. It is a contemporary classic of LGBTQ literature and it is a fantastic exploration of the things that influence our art and storytelling.  –Katie Yee, Book Marks Assistant Editor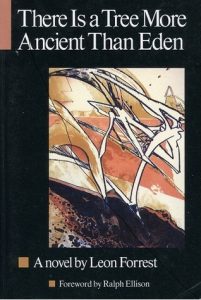 James W. loves:
Giuseppe Tomasi di Lampedusa, The Leopard
Walker Percy, The Moviegoer
Olga Tokarczuk, Drive Your Plow Over the Bones of the Dead
Lit Hub recommends:
Hello, James. Nothing but the best, I see! Strega, Nobel, and National Book Award winners galore. How do "little" people stumble across great (or horrible) things, find or create purpose in their lives? How do we make meaning out of incidental signs? I can't tell you, but perhaps Leon Forrest can help. Forrest was a little-known (at least to the general public) writer out of Chicago who influenced the likes of Ralph Ellison and Toni Morrison. His book There Is a Tree More Ancient Than Eden (1988) is a short and richly dense novel set in rural Mississippi that follows Nathaniel Witherspoon as he journeys home for his mother's funeral. But like Joyce and Woolf (Percy and Tokarcuzuk, too) a "simple" journey is often the opposite: a winding, disjointed, and explosive odyssey. Much stands in our hero's way before he can attain revelation. . .  –Aaron Robertson, Assistant Editor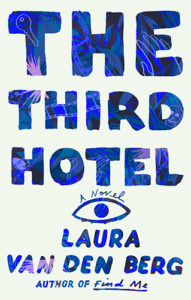 Oana C. loves:
Emily St John Mandel, Station Eleven
Noah Hawley, Before the Fall
Shirley Jackson, We Have Always Lived in the Castle
Lit Hub recommends:
What a wonderful trio of eerie, sorrow-sodden novels you've gone for, Oana! If you haven't already read The Third Hotel—Laura van den Berg's surreal psychological mystery novel about a grieving widow who follows an apparition of her recently deceased husband through the streets of Havana—I heartily recommend picking it up and letting it haunt your dreams. –Dan Sheehan, Book Marks editor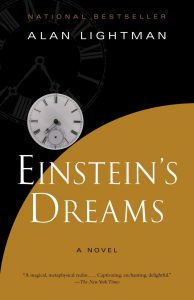 Filip V. loves:
Anne Carson, The Autobiography of Red
Rachel Cusk, The Outline trilogy
Lydia Davis, Collected Stories
Lit Hub recommends:
Since two of these three books are currently sitting right next to each other on my bookshelf, I'm very happy to respond to you, Filip! Anne Carson and Lydia Davis' closest neighbor (on that shelf, at least) is Silverchest by Carl Phillips, a gorgeous collection from one of my favorite poets, but what I think you'd really like is Einstein's Dreams, Alan Lightman's imagining of stories that Albert Einstein could have dreamed during his time working in Switzerland. It has the same shifting sense of time that captivated me from the beginning of The Autobiography of Red and the sharp, precise prose that Davis and Cusk have both mastered. –Corinne Segal, Senior Editor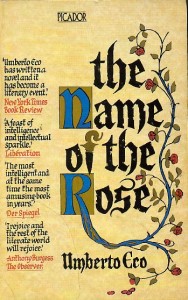 Joe H. loves:
Jorge Luis Borges, Ficciones
Italo Calvino, If on a winter's night a traveler
Wallace Stegner, Big Rock Candy Mountain
Lit Hub recommends:
Joe, hello, I hope you're doing well. I must ask if you've read The Name of the Rose (1980), a metanarrative and philosophical exercise disguised as a murder mystery set during the Middle Ages, by the late Umberto Eco? It seems a natural companion to the Borges and Calvino works you've admired. Perhaps the most famous section in Eco's debut novel, about a sort of limitless library, was in part inspired by Borges' own The Garden of Forking Paths (which was later reprinted in Ficciones). Borges, Calvino, and Eco were innovators in the "new media" and "hypertext fiction" aesthetic. Costica Bradatan's recent essay on Eco in the Los Angeles Review of Books is also worth a read.  –Aaron Robertson, Assistant Editor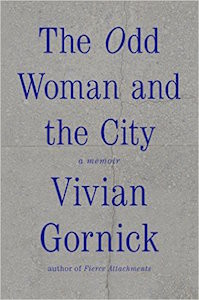 Samantha K. loves:
Sylvia Plath, The Bell Jar
Joan Didion, Slouching Towards Bethlehem
Bill Bryson, The Life And Times of the Thunderbolt Kid 
I also love David Sedaris and Tobias Wolff. I would really like to read more books by women, however.
Lit Hub recommends:
I co-sign your wish to read more books by women! I think you could check out Vivian Gornick's work if you haven't already, especially The Odd Woman and the City, her memoir of city life and the kinds of New York City friendships that last through the decades. Lit Hub's executive editor John Freeman wrote recently that Gornick is "the warmest narrator in American life-writing of the past half century, save for perhaps James Baldwin," and you'll find plenty to connect with here. Also, for the record, Breanne Fahs just edited Burn It Down, an anthology of feminist manifestos that Verso Books will publish on March 24. It's an amazing volume holding decades of female rage and resilience, and the range in style, time period, and practical goals from one manifesto to the next is just incredible.  –Corinne Segal, Senior Editor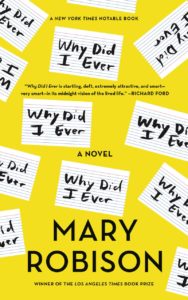 Ashmeen B. loves:
David Markson, Wittgenstein's Mistress
Atlanta
Fleabag
Lit Hub recommends:
Ashmeen! You have picked three of my very favorite things.Therefore I assume we have the same (very good) taste, which means I could recommend you just about anything from my shelf. No other books are really like Wittgenstein's Mistress (a perfect book for the current moment, by the way), but Mary Robison's Why Did I Ever might strike some of the same notes for you, as well as introduce a new version of the kind of irreverent, imperfect character I can see you love. Two other books with smart-ass, self-isolating characters I think you may enjoy: An Unnecessary Woman by Rabih Alameddine and The Epicure's Lament by Kate Christensen. And wait, have you read Donald Barthelme? If not, Sixty Stories is a must.  –Emily Temple, Senior Editor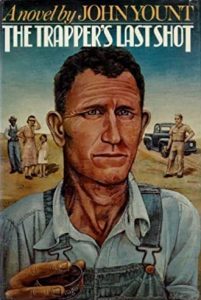 Leif Q. loves:
Cormac McCarthy, Suttree
Roberto Bolaño, 2666
Marlon James, A Brief History of Seven Killings
Larry McMurtry, Lonesome Dove
Toni Morrison, Song of Solomon
Ken Kesey, Sometimes a Great Notion
Helen DeWitt, The Last Samurai
George Saunders, Lincoln in the Bardo
Philip Roth, Sabbath's Theater
Cormac McCarthy, Blood Meridian
Lit Hub recommends:
Hi Leif. Since you have a thing for brooding, master opuses that study the violent declines of romantic landscapes and ideals, as well as towns and cities, I'd recommend two of John Yount's novels: The Trapper's Last Shot (1973) and Hardcastle (1992). Yount has sometimes been compared to authors like John Steinbeck and Larry McMurty for his lyrical though quite unforgiving depictions of hardscrabble families in the coal fields of Depression-era Kentucky (Hardcastle) or on a barren farm in red-clay Georgia that never recovered from the Dust Bowl (Last Shot). I read these novels when I was much too young, I think, but I am sure they played a role in my later attraction to the downcast characters that populate McCarthy's novels, Suttree especially.  –Aaron Robertson, Assistant Editor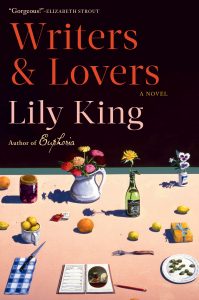 Michelle D. loves:
Oscar Wilde, The Picture of Dorian Gray
Anthony Doerr, All the Light We Cannot See
Dead Poets Society
Please send a comforting and beautiful book 🙂
Lit Hub recommends:
Comforting and beautiful? Oh Michelle, you absolutely need Lily King's latest novel Writers & Lovers, which combines the readability of All the Light We Cannot See with the literary core of Dead Poets Society and the classic excellence of The Picture of Dorian Gray. It's especially recommended if you yourself are an artist of any kind, or (and maybe this is all of us right now) if you just need to be reminded that no matter how hard things seem, there's a light at the end of the tunnel.  –Emily Temple, Senior Editor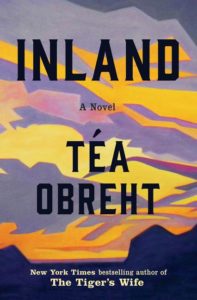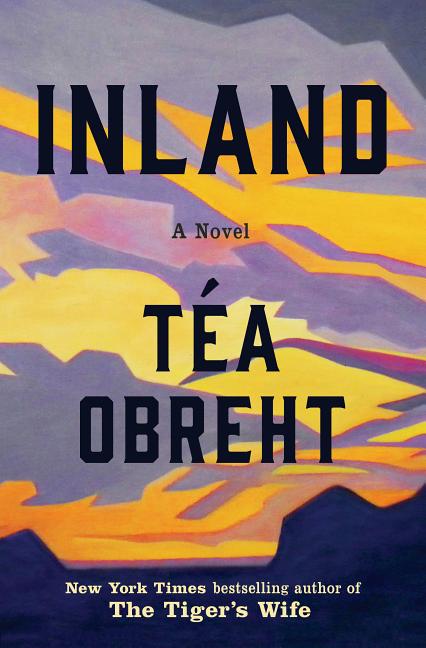 Jack W. loves:
William Faulkner, As I Lay Dying
Gabriel Garcia Marquez, One Hundred Years of Solitude
Cormac McCarthy, Blood Meridian
Lit Hub recommends:
Three stone cold classics you've selected there, Jack. I'd happily put any one of them on my Mount Rushmore of novels. I never do this, because I'm, er, married to the author and therefore can make absolutely no claims to objectivity, but given the three books you selected I feel I'd be remiss if I didn't flag Inland by Téa Obreht. It's a magical realist western about people who can commune with the dead, and I think you might dig it.  –Dan Sheehan, Book Marks editor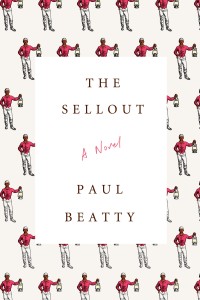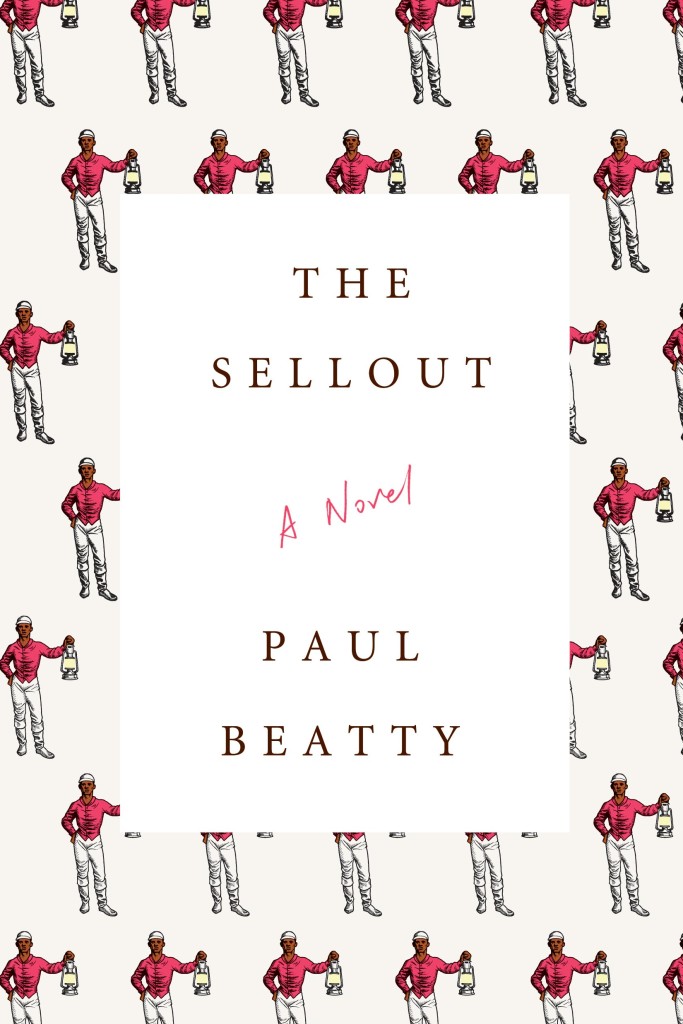 @MarlyKutzer loves:
Cervantes, Don Quixote
John Kennedy Toole, A Confederacy of Dunces
It's a perfect time to read comedy!
Lit Hub recommends:
Heck yeah it's a perfect time to read comedy! Please enjoy Paul Beatty's hilarious satire, The Sellout. Our hero has had a wildly isolated upbringing (his father is a controversial sociologist, so he's been steeped in psychological studies about race since his childhood) which, after a series of unfortunate events, leads him to make a case for slavery and segregation before the Supreme Court. It'll be the most fun you'll ever have with race relations!  –Katie Yee, Book Marks Assistant Editor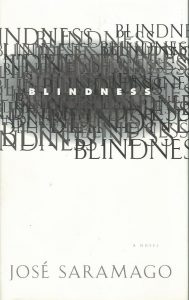 Farah B. loves:
Patti Smith, Just Kids
Romain Gary, White Dog
Haruki Murakami, Dance, Dance, Dance
However I'm looking for a book on a plague but more philosophical … not Camus , not love in choléra time. Or sexuality in Arabic poetry, I would love to read about this topic.
About what I love : see the world through the eyes of Anthony Bourdain, the moon and how it is described in Tom Waits's songs and strawberries cake.
Also If you have any recommendations for anime books like Nana.
Lit Hub recommends:
A lot happening here, let's begin: for "a philosophical plague, but not Camus or Marquez," I consulted the philosopher with whom I am currently quarantined, who recommended Blindness by José Saramago, a story about an epidemic told from the perspective of the only person who is immune to it. She assured me that it will meet your philosophical needs. For exploring the sexuality of Arab poetry, I'd recommend Female Sexuality in the Early Medieval Islamic World: Gender and Sex in Arabic Literature by Pernilla Myrne, a great, comprehensive look into that topic. You mentioned Anthony Bourdain, and I think you should check out The Best American Food Writing, a compilation of work that comes out every year. Also, I'm just going to throw in Patti Smith's more recent book Year of the Monkey, a dreamy memoir that you'll like if you enjoyed Just Kids. I cannot help you with anime, but I bet the internet can. —Corinne Segal, Senior Editor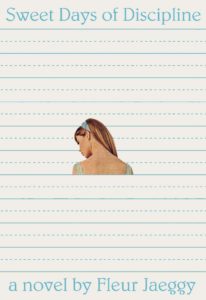 Jess B. loves:
Charlotte Bronte, Villette
Elif Batuman, The Idiot
Ludwig Bemelmans, Madeline in London 
wide-open, sunlit, grassy fields (preferably with a few wildflowers in em)
Eavesdropping
the complete works of Elizabeth Bowen 
Just bumped my Goodreads challenge for this year up from 30 to 100 (!), so the shorter, the better. Currently I'm finishing up The Age of Innocence, and while I'm loving it so far I'm not sure how much more tormented romance I can take. 
Lit Hub recommends:
I've got just the book for you: Fleur Jaeggy's Sweet Days of Discipline, translated by Tim Parks and recently reissued by New Directions. It will scratch that campus novel itch of yours for sure—and a number of other itches as well—and it's barely 100 pages. It does involve some obsessive love, but it's not exactly romantic, so you should be safe.   –Emily Temple, Senior Editor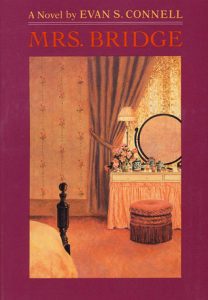 Rebecca R. loves:
Ottessa Moshfegh, My Year of Rest and Relaxation
Ling Ma, Severance
Nell Zink, Doxology
Lit Hub recommends:
Because I, too, loved all of these books, I'm just going to go ahead and recommend perhaps the best thing I read this year: Evan S. Connell's Mrs. Bridge. The novel is an unsparing character study upper middle class housewife in Kansas City in the 1930s. The book is structured as a series of vignettes in the life of the titular character, and it's so funny and so biting that the moments of pure humanity are all the more flaying. If you try it and don't love it, I'll buy it off you—I need another copy.  –Jessie Gaynor, Social Media Editor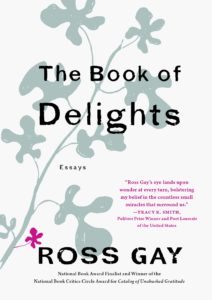 Gamze Y. loves:
Michael Ondaatje, Warlight
Nicole Krauss, The History of Love
Kazuo Ishiguro, Remains of the Day
Lit Hub recommends:
I'm going to take my cue here from The History of Love, one of my favorite books, and recommend two for you: The Book of Delights by Ross Gay, a collection of short essays that crystallize small moments of delight in the poet's day-to-day, and H is for Hawk by Helen Macdonald, her moving account of training a hawk while grieving her father's death. I found many moments of quiet loveliness in both that reminded me of those in The History of Love, and hope you will too.  –Corinne Segal, Senior Editor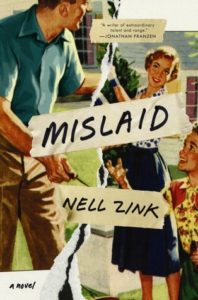 Joyce N. loves:
Joseph Heller, Catch-22
John Kennedy Toole, A Confederacy of Dunces
Patrick deWitt, The Sisters Brothers
Also: cats, house plants and vegan food – eating it and making it.
Lit Hub recommends:
Seems like you appreciate a madcap humor in your books—a reader after my own heart! I recommend Nell Zink's fantastic Mislaid, a delightful screwball comedy about race, identity, privilege, and family. Zink modeled the novel on Viennese opera, and the accompanying lightness of consequence, among other things, make it a pure joy to read. As a bonus, if you haven't picked up Paul Beatty's darkly hilarious The Sellout, you must do so immediately.  –Jessie Gaynor, Social Media Editor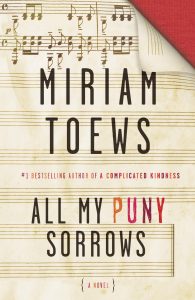 @mama_mylove loves:
Marilynne Robinson, Home
Arundhati Roy, The God of Small Things
Lit Hub recommends:
Honestly, All My Puny Sorrows by Miriam Toews is the book I wanted to recommend to everyone this year (yes, it's that good!), but I will recommend it to you in particular for the ways it explores the intricacies of a family's bond and the way it feels to start to lose someone close to you.  –Katie Yee, Book Marks Assistant Editor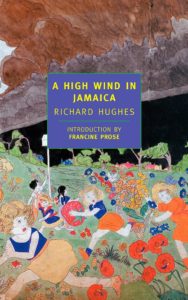 Matthew B. loves:
Theodore Plivier, The Kaiser's Coolies
B. Traven, The Death Ship
Nordahl Grieg, The Ship Sails On
Malcolm Lowry, Ultramarine
Paul Metcalf, Genoa
Herman Melville, Moby-Dick
(No Jack London or Joseph Conrad please)
Lit Hub recommends:
No Jack or Joe, eh? How about A High Wind in Jamaica, the classic 1921 short novel by Richard Hughes? I almost never hear anyone mention it these days, but it is wonderful: funny, strange, and profound, told in a voice you won't soon forget. And there are pirates!  –Emily Temple, Senior Editor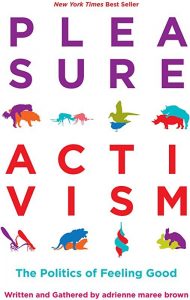 Dua S. loves:
Carmen Maria Machado, Her Body and Other Parties
bell hooks, Communion: The Female Search for Love
Jenny Offill, Dept. of Speculation
Lit Hub recommends:
I think you'd love Pleasure Activism: The Politics of Feeling Good, an anthology collected by adrienne maree brown featuring essays on the intersection of intimacy, desire, and justice. If you haven't already read Audre Lorde's essay "Uses of the Erotic: The Erotic as Power," you'll find it here (I think you'd also love it); and even if you have, the book includes new commentary on it which I found fascinating. This is just how the book begins, though—it also includes work by writers across the spectrum of sexual and racial identity on so many different issues, from non-monogamy to self-care, with essays that run the gamut between the practical, philosophical, and personal.  –Corinne Segal, Senior Editor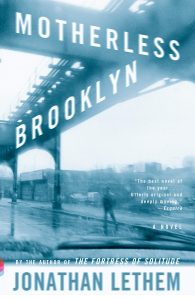 Lacey G. loves:
Chuck Palahniuk, Choke
Gillian Flynn, Gone Girl
Frederik Backman, A Man Called Ove
Lit Hub recommends:
Hi Lacey. Have you ever read Jonathan Lethem's Motherless Brooklyn? It's about a private detective/henchman with Tourette's who has to investigate the murder of his mentor, but it's really an exploration into the complicated history of a man who has lived peripherally for his whole life. It's an extremely clever read, with one of the most memorable protagonists I've ever read.  –Olivia Rutigliano, LitHub & CrimeReads staff writer.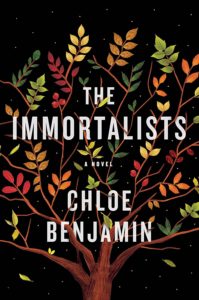 Courtney G. loves:
Chimamanda Ngozi Adichie, Americanah
Meg Wolitzer, The Interestings
Chad Harbach, The Art of Fielding
Lit Hub recommends:
Sounds like you're a fan of big, engrossing novels that tell great stories from unusual points of view. One recent novel I absolutely love in this category is Chloe Benjamin's The Immortalists, which begins with four siblings who meet a mysterious fortune teller who predicts the exact day each of them will die. Pretty solid, as hooks go—and the rest of the book does not disappoint.  –Emily Temple, Senior Editor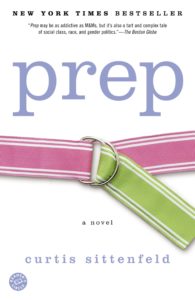 Corinne H. loves:
Italo Calvino, Invisible Cities
Jhumpa Lahiri, The Namesake (& everything by her)
Elif Batuman, The Idiot
Lit Hub recommends:
I'm doing this one on feeling: Curtis Sittenfeld's Prep. It's got some of The Namesake's coming-of-age feeling and some of The Idiot's listless student vibes, and the deep humanity of both. It captures the feeling of being a teenager in all its cringing glory better than anything I've ever read, and anyone who has ever dreaded dancing like no one was watching will feel deeply (and sometimes uncomfortably) seen by it.  –Jessie Gaynor, Social Media Editor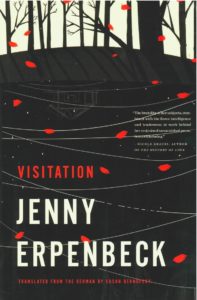 Ashlyn T. loves:
Magda Szabo, The Door
Aleksander Hemon, The Book of My Lives
Mikhail Bulgakov, The Master and Margarita
Lit Hub recommends:
You're obviously a reader with global tastes (and very fine global tastes at that). NYRB recently published Magda Szabo's Abigail in English for the first time, translated like The Door by Len Rix; it's the most popular of her novels in her native Hungary and definitely worth your time. Your list also made me think of Jenny Erpenbeck, whose Visitation, translated by Susan Bernofsky, has the same kind of long view, emotional clarity, and beautiful writing as your favorites.  –Emily Temple, Senior Editor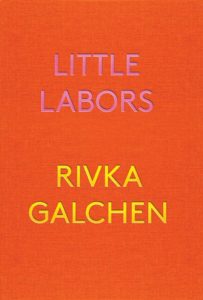 @carlthefish loves:
Patti Smith, The Year of the Monkey
Lucy Ellman, Ducks, Newburyport
Lit Hub recommends:
First, KUDOS for finishing Ducks, Newburyport because I'm loving it but I'm only halfway through! I think you will also thoroughly enjoy Rivka Galchen's Little Labors. It's an amalgamation of essays, lists, and odd thoughts and observations on motherhood and literature. You will love her subtle wit! –Katie Yee, Book Marks Assistant Editor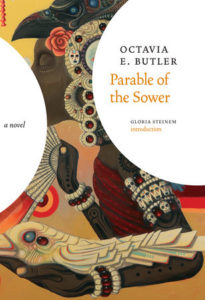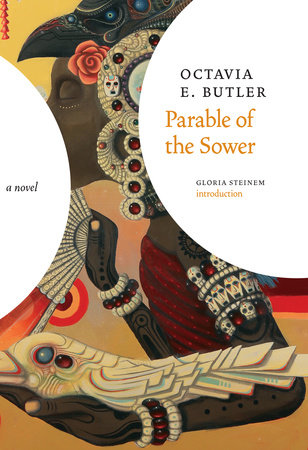 Katie G. loves:
Richard Powers, The Overstory
Hanya Yangihara, The People in the Trees
N.K. Jemisin, The Fifth Season
Lit Hub recommends:
Clearly, you're interested in the fate of both our planet and those who are most vulnerable living on it (this seems like a statement that should apply to everyone, but unfortunately, I have no faith that it does). If you haven't read it, I highly suggest Octavia Butler's Parable of the Sower, set in a future (only 2025!) beset by global warming as well as racial tension and economic strife. In Los Angeles, one young woman is different from the rest: she experiences hyperempathy—she feels the pain of others as if it were her own—with which she will try to fix the word.  –Emily Temple, Senior Editor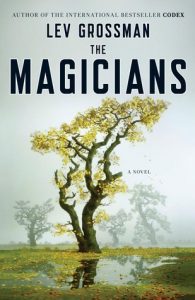 Marden Z. loves:
Carlos Ruiz Zafon, The Shadow of the Wind
Anything by C. S. Lewis
Inception
Lit Hub recommends:
Have you tried Lev Grossman's trilogy about magicians at grad school? The Magicians, The Magician King, and The Magician's Land are heavily influenced by C. S. Lewis' Narnia books—and in fact the entire universe of speculative fiction and fantasy, including film and television—and they are a delight for any nerd who comes upon them: both epic and irreverent in the best way. SyFy's TV adaptation, just wrapping up now, is also very good, once you get past the sluggish first season.  –Emily Temple, Senior Editor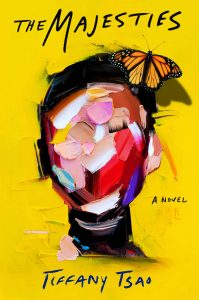 Marla G. loves:
The Outlander books
The Crazy Rich Asian series
The Discovery of Witches books
Lit Hub recommends:
Hi Marla! This might be a wild idea, but have you thought about revisiting Meg Cabot's Princess Diaries series and catching up on the most recent ones? I found they evoked a similar feeling to Crazy Rich Asians in my heart. Also, if you're looking for Crazy Rich Asians with more murder, check out Tiffany Tsao's The Majesties, in which a woman tries to figure what went wrong after her sister poisons their entire wealthy Chinese-Indonesian clan. Most of it is flashbacks, so there's lots of good food porn in there (which was my favorite thing about Crazy Rich Asians—can there please be a spin-off cooking show?)  –Molly Odintz, CrimeReads Senior Editor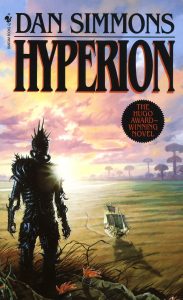 Amy S. loves:
Ada Palmer, Too Like the Lightning
Mary Doria Russell, The Sparrow
N. K. Jemisin, The Fifth Season 
Lit Hub recommends:
Hi Amy, Hope you're not getting too bored yet! I love The Sparrow, that one's so weird—I want to recommend Hyperion if you haven't read it yet, the book is told as a version of The Heptameron in space, where seven pilgrims are headed to the planet of Hyperion to ask a mysterious entity called "The Shrike" for miracles. One pilgrim is a priest who has a surreal experience in space, so that's in particular why you'll love it if you loved The Sparrow, but the whole book is brilliant and worth both reading and re-reading. Plus, it's the start to a four book series, and the author, Dan Simmons, is incredibly prolific. I'd also like to recommend all of Octavia Butler and Ursula K. LeGuin, since you enjoy N. J. Jemisin. You also might enjoy an obscure novel that I wish more people would read, The Iron Dragon's Daughter.  –Molly Odintz, CrimeReads Senior Editor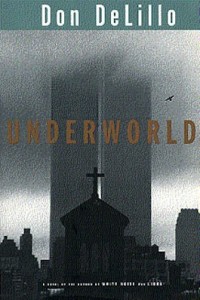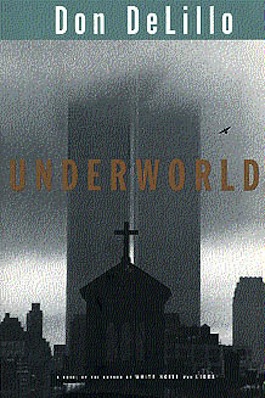 Neath T. loves:
James Joyce, Ulysses
Mikhail Bulgakov, The Master and Margarita
Thomas Pynchon, Mason & Dixon
Lit Hub recommends:
Hi Neath. It seems you're a reader undaunted by gigantic literary opuses (opi?) aka the reader we're all attempting to channel, in our respective housebound states, right now. Have you read Underworld, Don DeLillo's sprawling postmodern portrait of America in the latter half of the 20th Century?  –Dan Sheehan, Book Marks editor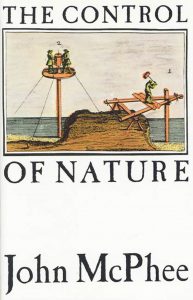 Taylor B. loves:
Upton Sinclair, The Jungle
Michael Pollan, How to Change Your Mind
Aleksandr Solzhenitsyn, One Day in the Life of Ivan Denisovich
Lit Hub recommends:
If you've read How to Change Your Mind, you might already be familiar with Michael Pollan's other work, but for my own peace of mind I have to recommend The Omnivore's Dilemma, his meticulously reported and compelling account of humans' relationship to food in the 21st century. Otherwise: pick up John McPhee's The Control of Nature, which centers on several places that humans have resisted natural processes, to varying degrees of success, from Icelanders' fight against lava to the US Army Corps of Engineers' effort to re-route the Mississippi River.  –Corinne Segal, Senior Editor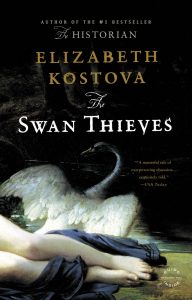 Thea P. loves:
Lauren Groff, Delicate Edible Birds (the collection but especially the title story)
Ling Ma, Severance (because it's deeply introspective and takes place in a city, more than for the dystopic setting)
A. S. Byatt, Possession (a little mystery, some academic detective work. I also love (always) fiction about art forgery, not sure what it is)
Lit Hub recommends:
Unfortunately, I'm not very good at remembering the details of many books I read in late middle school/early high school, but one that has stuck with me is Elizabeth Kostova's The Swan Thieves (2010). Psychiatrist and amateur painter Andrew Marlow is puzzled when a famed painter, Robert Oliver, walks into the National Gallery of Art and slashes a painting. Marlow's quest for understanding leads readers down a rabbit hole of failed romances and French Impressionist history. The Swan Thieves certainly isn't as beloved as Possession, but it qualifies as a juicy and cerebral art history mystery.  –Aaron Robertson, Assistant Editor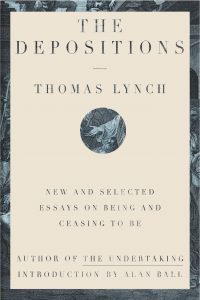 Lauren L. loves:
George Saunders, Tenth of December
The tv shows Six Feet Under and the Gilmore Girls
Samantha Hunt, The Seas
Lit Hub recommends:
I don't think the rest of the Lit Hub staff knows this, but I'm the resident expert on great books about death and dying . . . No, but really, you're making me think about how Six Feet Under (which has made me ugly laugh/cry so much I wonder why I'm admitting it here) is sort of a Saunder-esque meditation on death (what is Lincoln in the Bardo if not one of Six Feet Under's funny, macabre, dreamlike sequences?). Give Thomas Lynch's recent The Depositions a shot. Lynch, a small town funeral home director and writer, was actually a consultant for Six Feet Under and Alan Ball himself wrote the foreword to this heartfelt book of essays about the intersections of death and literature, grief and black comedy.  –Aaron Robertson, Assistant Editor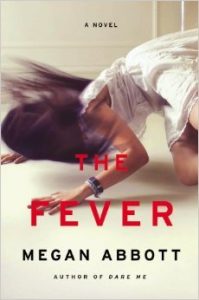 Jay A. loves:
Kiley Reed, Such a Fun Age
AJ Finn, Woman in the Window
Claire Beams, The Illness Lesson
Lit Hub recommends:
Hi Jay! Sounds like you enjoy snark and deep thinking, so I'll try to give you one of each. Since you enjoyed The Illness Lesson, I think you'd get a kick out of Megan Abbott's The Fever, and you also might enjoy the upcoming novel Beheld by TaraShea Nesbit. And since you liked Such a Fun Age, you might like Leila Slimani's The Perfect Nanny, which also uses childcare as a lens to examine issues of class, gender, and race.  –Molly Odintz, CrimeReads Senior Editor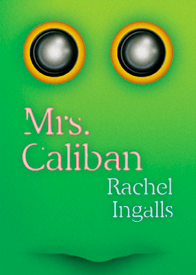 Kremena V. loves:
Angela Carter, The Bloody Chamber
Dacre Stoker and J.D. Barker, Dracul
Daphne du Maurier, The Birds
Sidney Sheldon's books
Lit Hub recommends:
Some glorious old country gothic you've got there, Kremena. Might I suggest a magnificent work of suburban dread/romance set in this, the New World? Mrs. Caliban, by the late Rachel Ingalls, is the tale of a lonely, grieving housewife and her passionate affair with a humanoid sea creature who has escaped from a government lab. It's a marvelous blending of B-movie horror, domestic realism, and surrealist fairytale.  –Dan Sheehan, Book Marks editor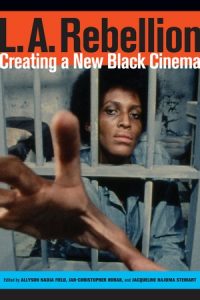 Regina B. loves:
Toni Morrison, Playing in the Dark
James Baldwin, Price of the Ticket
Zora Neale Hurston, Moses Man of Mountain
David Hajdu, Lush Life
Lit Hub recommends:
Oh, what a great selection of books, Regina. Here's a bit of a curveball, but it may satisfy your interest in revisionist work by black artists that changed the way we understand certain canons: Allyson Field's L.A. Rebellion: Creating a New Black Cinema (2015). This is an accessible oral history that I just couldn't put down, and I'm not really sure I have even now after reading it. It's the first book dedicated to a ragtag group of black independent filmmakers in the 1970s and '80s, most of them coming out of the University of California film program, that included directors like Charles Burnett (Killer of Sheep) and Julie Dash (Daughters of the Dust). In ways that are still not widely recognized, these folks expanded the possibilities of American cinema and radically transformed our visual culture. Let me put it like this: many people say the lushness of Beyoncé's Lemonade owed much to Dash's Daughters of the Dust. Dash was just one of many, many incredible innovators.  –Aaron Robertson, Assistant Editor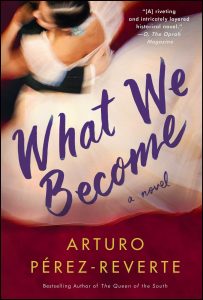 Leslie L. loves:
Amor Towles, A Gentleman in Moscow
Donna Tartt, A Secret History
My nine indoor cats – the only thing I love more than books (my husband ties for top status also)
Lit Hub recommends:
Hi Leslie! I wish I had that many cats. One is pretty good, but nine would be even better! Since you enjoyed A Gentleman in Moscow, I want to recommend What We Become, by Arturo Perez-Reverte, another elegant historical novel of lost worlds and by-gone rituals, as well as timeless romance.  –Molly Odintz, CrimeReads Senior Editor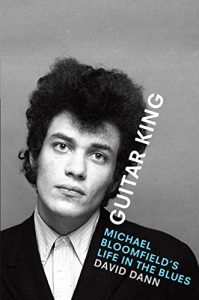 Stefanie H. loves:
Rock 'n Roll biographies
Quirky new lit (Mona Awad, Susan Choi, Lorrie Moore, Naomi Alderman are some examples)
True cCrime
Lit Hub recommends:
Stefanie, you might want to check out David Dann's Guitar King: Michael Bloomfield's Life in the Blues, which somehow manages to be a book about the blues and rock 'n' roll in the 1960s. Dann wrote a piece for us on Bloomfield's role in bringing a documentary about the Chicago blues scene to life, and by all accounts he seemed like a fascinating figure. He was one of the first true guitar heroes, an instrumental superstar at a time when the idea of the superstar was still quite new. For what it's worth, Bloomfield has been judged one of the greatest guitarists of all time and he's been inducted into both the Blues and Rock and Roll Halls of Fame. How 'bout that.  –Aaron Robertson, Assistant Editor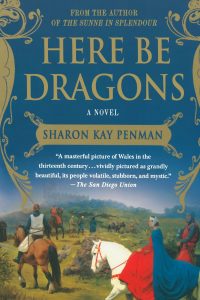 Leah C. loves:
Elena Ferrante, My Brilliant Friend
Sigrid Undset, Kristin Lavransdatter
Charlotte Brontë, Jane Eyre
Lit Hub recommends:
Hi Leah! Hope you're holding up okay. This rec is based on your love of Kristin Lavransdatter, a love I, too, share. I think you'd really love The Welsh Princes Trilogy, by Sharon Kay Penman, which is a richly detailed historical epic about medieval Wales and its many confrontations with England as it attempts to defend its sovereignty. There's plenty here about interior life and everyday people, but plenty of action as well!  –Molly Odintz, CrimeReads Senior Editor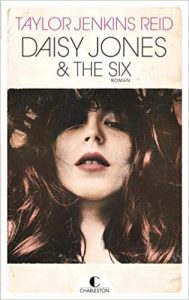 @iBeesb loves:
Kevin Wilson, Nothing To See Here
Taylor Jenkins Reid, The Seven Husbands of Evelyn Hugo
Lit Hub Recommends:
If you are interested in being brought into the glitz and glamour of high society and watching as it crumbles, I'm hoping you have also read Taylor Jenkins Reid's other novel, Daisy Jones & the Six, which is a fictional account of a 1970s rock group, their ascent to the top of the charts, and their eventual demise. I also sincerely hope you have seen the 1950 film All About Eve—it's right up your alley!  –Katie Yee, Book Marks Assistant Editor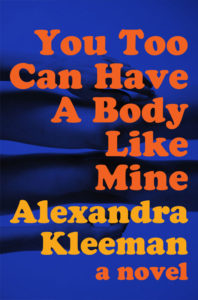 Annemarie E. loves:
Ottessa Moshfegh, My Year of Rest and Relaxation
Hilary Leichter, Temporary
Susan Choi, My Education
Lit Hub recommends:
I think you might enjoy Alexandra Kleeman's magnificently disturbing, Pynchon-esque 2015 novel of modern consumerism, mass media, and alienation You Too Could Have a Body Like Mine, Annemarie. Publishers Weekly astutely called it "a blend of the nightmarish disassociation of DeLillo's White Noise and the phantasmagoria of Bergman's Persona" and I would certainly agree. I have never read a book which so hypnotically and compellingly captures the sensation of feeling unmoored inside your own body.  –Dan Sheehan, Book Marks editor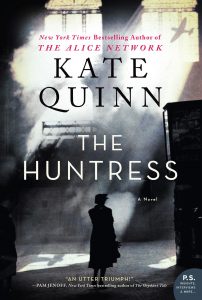 Jan L. loves:
Maggie Hope mysteries
Some small beach town romances
Crystal Gardens by Amanda Quick (paranormal romance, but no vampires or other such creeps)
Lit Hub recommends:
How's it going, Jan? If you like Maggie Hope, you're in for a treat—there's a ton of new historical fiction featuring women in espionage out there! If you like the WWII setting, try Kate Quinn's The Huntress or Alisa Smith's Speakeasy. I'd also recommend Anna Lee Huber's Verity Kent series. Oh, and for a more classic turn, try Eileen Chang's Lust, Caution.  –Molly Odintz, CrimeReads Senior Editor